WELL DONE LJ SHANNON ON WINNING THE FIRST ROUND OF THE TWO WEEK COMP.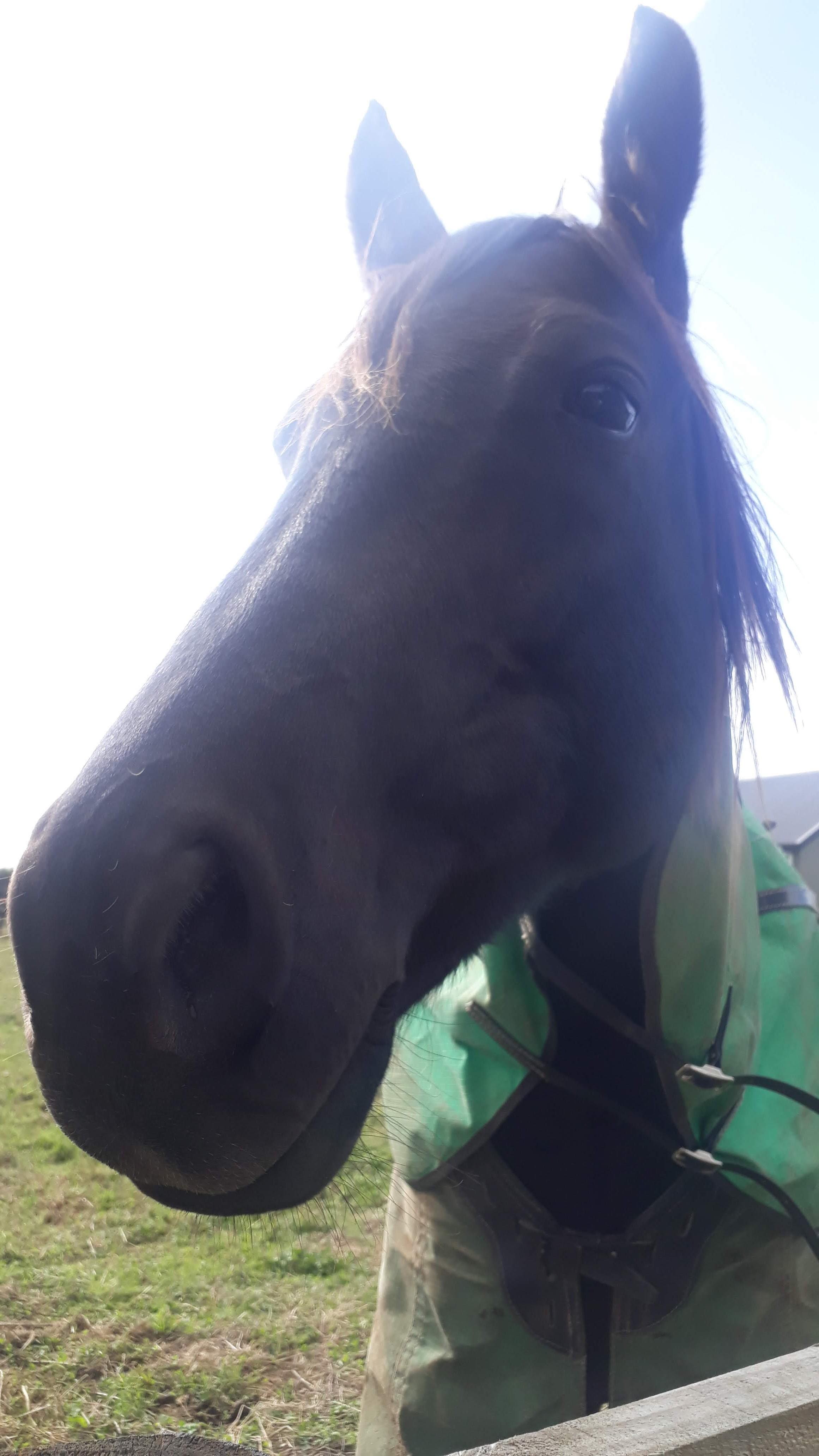 Content Count

85

Joined

Last visited

Days Won

3
Profiles
Forums
Calendar
Gallery
Everything posted by Dissident
Correct Aussie introduced legislation against betting with offshore agencies in 2017. Nztr/love racing ok as they are not betting sites. Covered a bit here: https://i.stuff.co.nz/sport/racing/96829953/betting-on-nz-tab-is-outlawed-in-australia#:~:text=Punters in Australia are no,bets on the NZ TAB.

As I wasn't around yet back then, I really enjoyed reading the book about Cardigan Bay! A good read for someone who knew very little about harness racing. Certainly helped to grow an interest that has lead me to be watching on course whenever I can these days. Yes, what a photo!!

The sizeable difference in stakes. They are already so low, yet another deduction is not very favourable. Yes, it is definitely required and important to the industry's survival, but a bit of communication, and perhaps consultation with the industry on the best way to raise funds might be a better way forward. I see the Uk has an organisation that coordinates horse welfare that is a registered charity. Given the Tab would cease to have a product without the horses, perhaps a grant from pokie machine profits might help fund such an organisation if set up in NZ? Does anyone know what exact

I really like this idea, more so as it's not just following the horses but there is an educational aspect to it as well, with stud and stable tours, Karaka sales event-nice way to get people who can't afford much or are new to the game involved in the industry in some way. Gives those who haven't previously been involved a taster as well as assisting them with getting some industry connections. Then who knows, later on they might buy a bigger share in a horse of their own, or a few for that matter.

The "Shark" is just computer generated picks. Simple algorithm cheaper and quicker than paying someone.

Thank you, really appreciate the time and response, and my questions being put forward!

With financial reporting can you ensure domestic racing figures are reported vs domestic racing figures for the same period last year for the sake of transparency on how the NZ racing industry is doing minus Australian/overseas product? Is it also possible to provide a turnover figure minus the bonus bet turnover for the sake of transparency? Can you clarify what kind of cost/benefit analysis is conducted on what frequency for new overseas racing product and whether you are monitoring trackside viewing as well as betting activity to gauge stakeholder appeal or otherwise? Are you me

Yeah no Opie at the Karaka Millions eh, won't be quite the same without the"There's only 1 Opie Bosson" chant

Anyone else had this problem? Winning bet still not paid out more than 2 hrs post race? The place bet has paid

Believe it or not, the new system was pitched as being capable of being more competitive with overseas betting agencies. Particularly to make it more attractive to "elite" customers who spend over $100,000 a year and have been converted to offshore betting agencies in droves over the last few years by much more attractive service and features. Adding the cash out option for example was meant to be one of those, but it's a waste of space the way it's done, who would bother to cash out for less than your actual bet amount. At the end of the day it's just one of many examples of how t

Interesting that point is made in Acts racing policy too: "ACT does not believe New Zealand needs a Minister of Racing and we would abolish the role. The Racing Minister's responsibilities would transfer to the Minister of Internal Affairs, as was the case pre-1991. The role of government in racing should be minimised, with its primary responsibility to issue the betting license to TAB NZ through the Department of Internal Affairs." Might help a bit with the very govt like structure at the Tab too. It certainly used to be far too top heavy with admin type roles imo. Essentially

Never have much luck with the Melbourne Cup but I will give it a go First (17) The Chosen One Second (7) Verry Elegant Third (12) Prince of Arran Last (3) Vow and Declare Thank you

Agreed, some have still had a several month long stint with no wins too right(or a lot less than under normal circumstances), making it pretty rough again for those doing the hard daily graft/paying the bills. So Tab has an increased revenue now but most industry participants are still carrying the weight of reduced revenue. I think the mid term future is still a concern, when the initial post lock down surge that many are experiencing wears off. Will be interesting to see how the NZB Ready to Run and yearling sales go since that has a flow on effect too. Still, pleasing short term resul

Another today: "Love this card sent to Rosie by some of her friends She is doing well, making progress Been smiling at things we chat about and trying to speak She goes for surgery on her face tomorrow. Thanks again for all the kind thoughts and prayers xx #youvegotthisrosie"

Agree! And if those of us that follow racing give up on it at times it's hardly encouraging new people is it.

I regularly have trouble with them and thinking about it I would usually be looking in the afternoons. Cambridge rural broadband (lightwire) so maybe that doesn't help but in saying that everything else seems to work fine. I did try a few recently in the morning which worked fine, but they were also from the day prior(rather than stewards footage which apparently comes later). Normally I am watching older replays.

Kellys last update a few days ago "An update on Rosie.. Not conscious yet but making some progress. Doctors took her breathing tube out yesterday afternoon which is good. Her breathing became extremely difficult, was touch and go re having to put it back in. Was hard to watch and I wouldn't have thought anyone could sustain that sort of effort.. super stoked to get a text from Will first thing to say she'd made it through night unassisted and was much more comfortable#Legend She's got this, toughest little person I know"

Yes I would have thought it would be critical that the applicant has a) and b) (racing) from the "desirable" list. I think the Tab is an example of what happens when you get too many city slicker sports enthusiasts who know nothing about racing. They just don't get it. Certainly don't need that at Nztr.

Kelly Myers posted this update online: "For everyone asking about Rosie.. She is not conscious yet but moving around a bit more. Once she can follow a simple command such as squeeze a hand and let go they can hopefully take tubes out and she will have surgery on her face. Is very much a waiting game and we will keep you updated on any progress. All your thoughts and prayers are very much appreciated. We all know that what Rosie lacks in size she makes up for in determination she got thisxx"

Likewise, doesn't sound good does it. Herald article says a following horse stood on her head

Yes, this is the result when you just want more and more product in the system without caring at all about the quality. Agree its worse than nothing.

Good to see monthly reports.

Absolutely-then you would have another accurate measure of actual interest (or otherwise). Especially since I'm pretty sure no1 bothers to check if the new product is actually generating additional revenue or just further spreading the existing revenue over a wider range of 8product. I'd say there is a reason why they don't put it on a seperate channel: forced exposure is more likely to generate some interest. Mostly from gambling addicts rather than racing enthusiasts. Another short sighted view-I would just switch it off too. I keep wondering about whether a similar method is being empl

I do actually recall seeing this too but can't remember who it was-there is mention online of Craig Williams wearing one after having dental work done? (May 2018)

Yes, they certainly are! They risk getting those injuries so regularly, I have so much respect for their work!