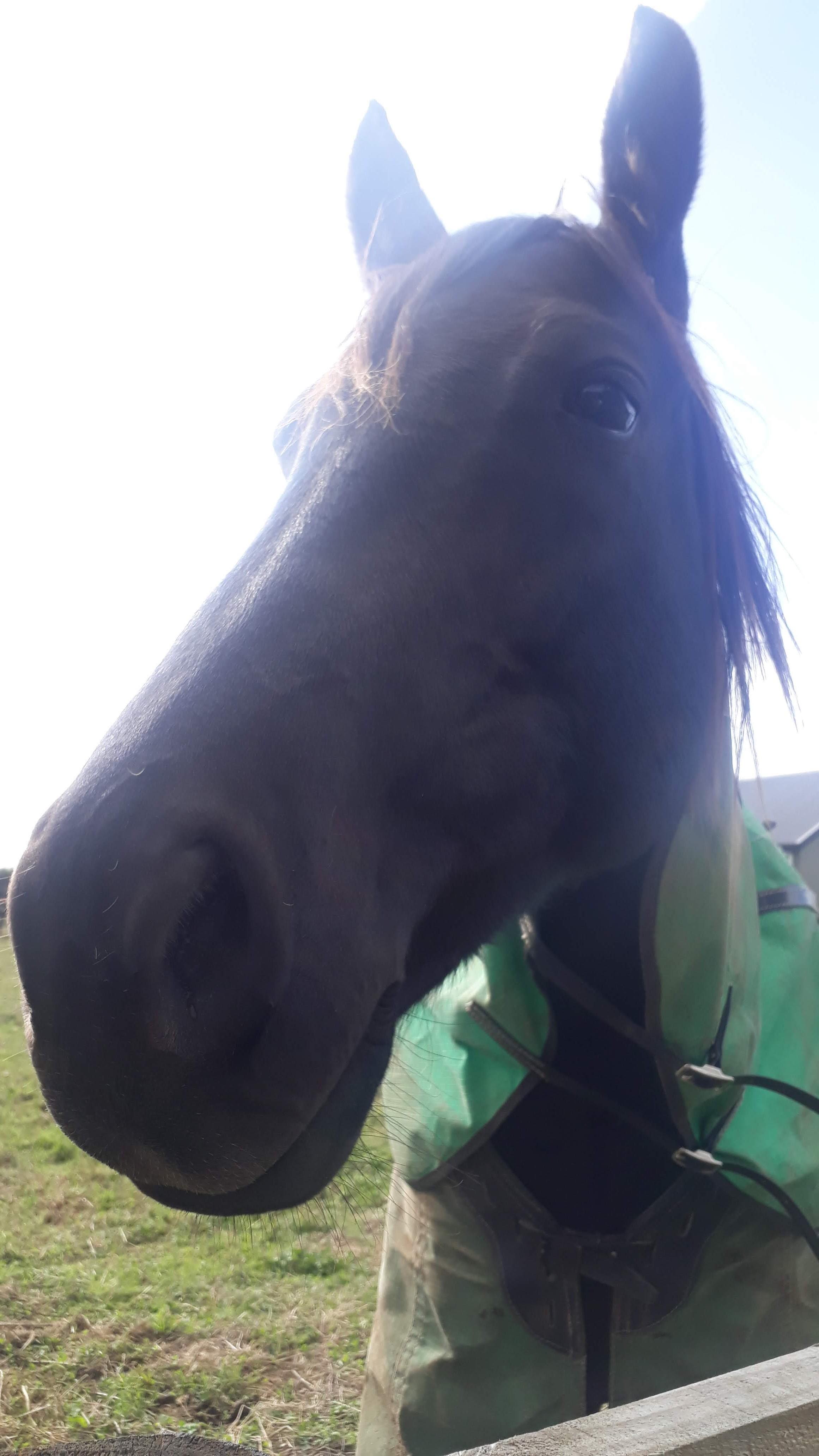 Content Count

96

Joined

Last visited

Days Won

3
Recent Profile Visitors
The recent visitors block is disabled and is not being shown to other users.
Could be something to do with odds of success purely for gambling purposes. I was told once by a savvy punter Aussie greyhounds are an easier way to try and turn a profit...good pools, and of course greyhounds have the smaller fields. Can't say it worked for me but then personally I'd rather bet on gallops any day.

Wow how amazing is that. That would quickly change some sport horse peoples reluctance to take on an ex-racehorse.

Exactly. More about the dire state our health system is in, despite all that time to prepare.

Unfortunately I think that is already how many view it. Most trainers in NZ have to accept anything half decent won't be staying here, for obvious reasons.

Oh no, my favourite female NZ jockey . But good on her, the move makes a lot of sense and I wish her all the best!

From Racingnews.co.nz This week's Waikato race meetings look likely to go ahead without leading jockey Opie Bosson after changes to the Auckland-Waikato border area have locked him in. Bosson was set to have an outstanding book of rides at Saturday's Te Rapa raceday, among them multiple Group One winner Avantage in the Gr.2 Valachi Downs Foxbridge Plate (1200m) and Group One-placed I Wish I Win in the Gr.3 Cambridge Stud Northland Breeders' Stakes (1200m). But he has discovered that his home south of Pukekawa is regarded as being in Auckland for COVID-19 lockdown purposes –

Yeah I gave up on nz tab for that and use racenet.com.au free black book which is simple and is reliable(can also add comments)

I hope they are also investigating the betting activity around the 2 horses. Surely if this was intentionally done by an outsider taking advantage of no security that would be the motive, placing a bet on a "sure thing". They wouldn't care if the horse tested positive later since the bet would have already paid out. A possibility to rule in or out?

Exactly. Good horses traditionally get turned out to avoid breaking them on heavy 10s, and start getting brought back in about July. Only trouble is then half of them couldn't get a good enough surface to gallop on often enough in their prep to even make it to their target races, eg Spring Carnival in Oz. This opens up the options for prep and conditioning considerably amongst other benefits. It won't magically solve all the problems but it's a great start. Well done to CJC for a successful first race day.

Sounds about right given they are google not microsoft based

Weird indeed. Could really have done with the grandstand being included with the track. Just a side note on the dismantling-I was told in 2017 the estimate for dismantling the public grandstand at Trentham was over 1 million back then...would be more now. Expensive business it seems, tearing stuff down.

Correct Aussie introduced legislation against betting with offshore agencies in 2017. Nztr/love racing ok as they are not betting sites. Covered a bit here: https://i.stuff.co.nz/sport/racing/96829953/betting-on-nz-tab-is-outlawed-in-australia#:~:text=Punters in Australia are no,bets on the NZ TAB.

As I wasn't around yet back then, I really enjoyed reading the book about Cardigan Bay! A good read for someone who knew very little about harness racing. Certainly helped to grow an interest that has lead me to be watching on course whenever I can these days. Yes, what a photo!!

The sizeable difference in stakes. They are already so low, yet another deduction is not very favourable. Yes, it is definitely required and important to the industry's survival, but a bit of communication, and perhaps consultation with the industry on the best way to raise funds might be a better way forward. I see the Uk has an organisation that coordinates horse welfare that is a registered charity. Given the Tab would cease to have a product without the horses, perhaps a grant from pokie machine profits might help fund such an organisation if set up in NZ? Does anyone know what exact

I really like this idea, more so as it's not just following the horses but there is an educational aspect to it as well, with stud and stable tours, Karaka sales event-nice way to get people who can't afford much or are new to the game involved in the industry in some way. Gives those who haven't previously been involved a taster as well as assisting them with getting some industry connections. Then who knows, later on they might buy a bigger share in a horse of their own, or a few for that matter.