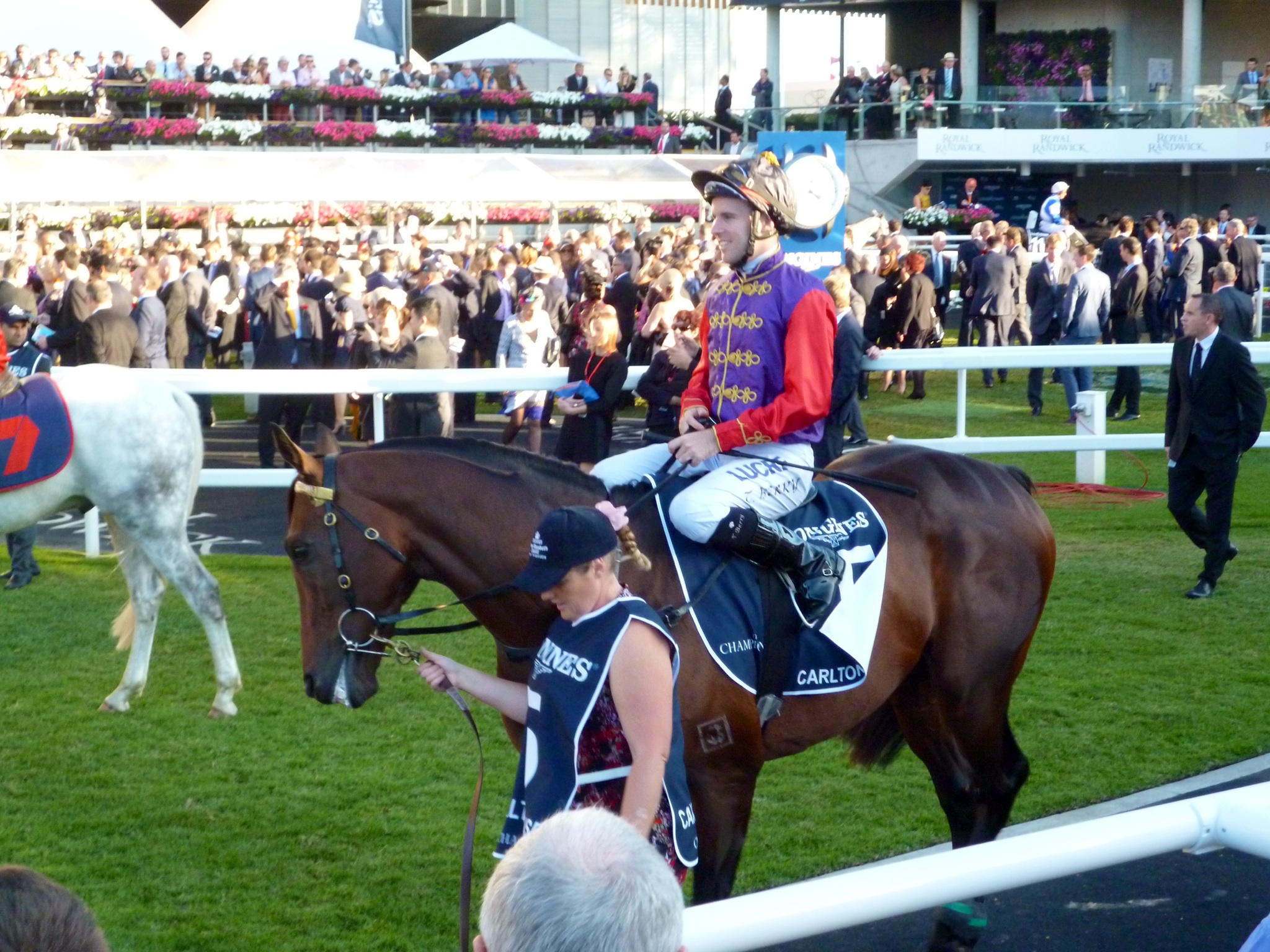 Content count

325

Joined

Last visited
About La Zip
Rank

R91 - not quite Grp level

La Zip

reacted to a post in a topic:

Choosing A Yearling

PFP I think you are generalising because you haven't been warning me...I have known for many years (& espoused so to our local racing community) the model is unsustainable but like you I've continued to support the local industry by racing a number of horses spread amongst several trainers. I did this at my peril however I very much respect the grass root trainers who are well aware of the limitations they face on a daily basis which overrides the realities they/we face. There is no way I want to see anyone at HO running our industry who doesn't have grass roots /Hands on experience but as you very well know that is never going to happen because those who appoint administrative leaders are never held accountable.

turny

reacted to a post in a topic:

B De Lore on the Messara appointment

OK - the most successful racing jurisdictions in the world are France & Japan... both parimutuel....so tell me why their models cannot be scaled to NZ...of course, the most obvious solution is to license bookmakers...and if that is unpalatable for the electorate to swallow, it's either that or a once successful, export revenue generating, employment generating, tax generating industry will go the way of the dinosaur....extinct!

What I don't understand if Mr McKelvie has such an interest in thoroughbred racing it seems he has had very little impact on putting his views forward within the Nats party room. The efforts of the preceding racing minister/s have left this industry in a dire way and he has not pulled a few coat tails within the room to say he can offer THE solution? Just what our industry needs PFP another politician who now espouses a solution after sitting on his hands since 2011...not a lot of credibility in that, wouldn't you say?

Further to my post, where I say believe me, here in Australia, JM has had many knockers over the years due to him being very, very successful and where the Aussie tall poppy syndrome prevails. if JM's knockers could match half of his achievements, they would only be a fraction of the way to his level of success! I do hope he is being paid an amount commensurate with his track record!

If Ian McKelvie is now the Nats racing spokesperson, and is apparently a well connected and well versed racing man, why is it only now that he has voiced an opinion? If he has the answers to extract our ailing industry from further misery, why did he not come out prior (last 9 years) with a plan? Unfortunately all I see is political opportunism....which garners mistrust in many of us. whilst many contributors to this forum are decidedly suspicious of JM, I can empathise....believe me, I do...but if only half of what he has identified can be implemented, then we're a bit further down the resurrection path...otherwise our industry is not sustainable in its current form. As I have mentioned several times on this forum, Miss Aderns "colours nailed to the mast" agenda is child poverty...and racing is not going to get that pokie money over shoeless kids...

Ian McKelvie's comments on the racing industry are bordering on vandalism and betrayal. But I just don't get what politicians don't get about this racefields legislation? If after 15 years of incompetence, hidden agendas and bullying, why should anything surprise? National Party should bow their collective heads in shame, but they're too arrogant to acknowledge through their inaction they have decimated an industry...whilst I welcome John Messara's appointment, I can only pray the big ship which carries a lot of non paying passengers is decommissioned.

I suppose the stock standard answer will be "too good an offer to refuse".....what hope is there for NZ racing when the leading stud can give up their share of a world class stallion...if they don't have faith, well why should we....great vote of confidence....try and spin that one...

jasonmccook1

reacted to a post in a topic:

OP

Agree, let's drop it.....I will say she did a wonderful job on Channel 7's racing coverage of The Championships...she conducted herself with grace and style with good insiders knowledge...I have plenty of time for her as a Trackside presenter.

And those so well informed, industry shaping, dedicated followers of fashion will be falling over themselves to get a booking...you go get 'em boy.......as we say, smile and take their money!

Black Kirrama

reacted to a post in a topic:

Power To Queensland

I suppose for many in NZ racing this announcement could be considered a lifeline..but then again NZ did ban live sheep exports for good reason.....

everyone in NZ wants to see them/CS succeed and no one wants to see the Lindsay's very hard earned go south. CS is an integral part of the NZ thoroughbred showcase, it's a benchmark operation, so we all want the best for them.

Absolutely yes on both accounts. There are no better role models in the international arena of breeding and racing than HH The Aga Khan or Prince Khalid Abdullah, so they are a great place to start. I did mention a Juddmonte horse to a NZ stud master 3 years ago - Time Test, who now stands at the National Stud in Newmarket. He would have been a perfect horse .... But as NZ is so heavily dependent on the export market it's going to be difficult to come up with a well performed, reasonably priced fashionable son of whatever the flavour of the month is...so I guess a bit of the out of the box, a la Aga Khan thinking, needs to happen. Rich Hill are thinking outside the square and have have taken a couple punts with Vadamos and their new Japanese stallion...I wish them all the luck with these two... and yes, in a typical NZ scenario, what stud (and partners) can afford the silly prices for new stallions. 20m+ Each for the 2 latest over hyped, over rated colts.

Yep at this rate I am not even going to imagine what CS will look like in 5 years but it seems there is an influence coming from somewhere....good luck to the people who pounced on Power...he will do very, very well in Qld. One of my mares that I am extracting from NZ will be going to him.

La Zip

reacted to a post in a topic:

John Allen's latest "conversations"....

Sorry to hear you think that way Weasel, but as racing is a global industry, we need to be championing our horses at every opportunity to the international audience. I do think going to Royal Ascot this year was not tenable...they should have raced there in 2017 but I still don't understand the decision not to go. Yes, Chris Waller's lack of detail regarding the decision, apart from his stock standard response, is questionable. She could have raced and then gone to stud - perhaps a stallion such as Frankel would have been a bit of a coup? She will always be counted as a great horse...but to have proved the point against all comers, then there is no argument. I will put it another way - what would happen if the All Blacks decided to only play in New Zealand and said "well you can all come and play us down here!"... after a while the gloss goes off them and the international rugby world would continue on with or without them...... But then again, Weasel, your kind of thinking is a contributing factor to why NZ domestic racing is at the bottom of the pile....as you can see from yesterday's results at Randwick and Bendigo, NZ reputation is surviving on the deeds of its exports!

Yes, it will be interesting to see how Xtravagant goes at Newhaven Park....should be interesting....amid all the hype that surrounded him during his racing career....