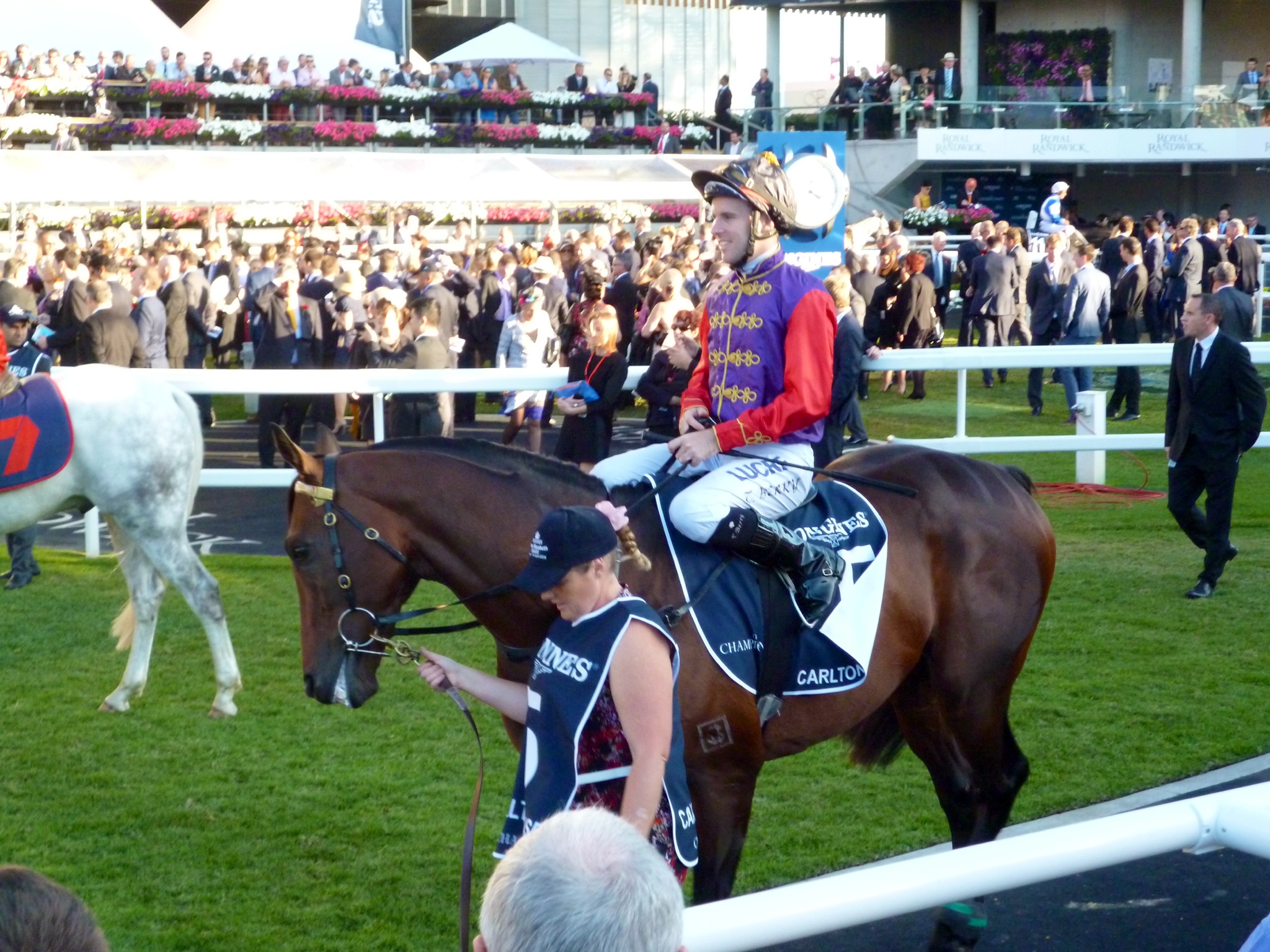 Content Count

584

Joined

Last visited

Days Won

4
Recent Profile Visitors
The recent visitors block is disabled and is not being shown to other users.
As I said, a very common man, I feel for Mrs Berri, somehow I feel she left some time back.

Being a despised Aussie, I'd know a little bit more re Denmans' than you P4P........not many train on, and many fold under the slightest pressure. Usually Woodlands (now Darley) get it right, they were fabulous before a certain Pom turned up and stuck his oar in......but my point is, look at the horses behind WN, look at the 2nd horse, if all goes right it finishes much closer and the margin not so flattering, the wash up though is the time, my 2yo's can run that any TUE morning for Gods sake, and as you've ridden you'd know, sometimes when you release the brakes there is not a lot more there,

But what if third is all he's got?......the time was terrible.

OK let's put this win into perspective. First up, it was a crap time...compared to,the R72 and the open sprint which went 1.09+....so this horse goes 59.07 (wouldn't win at Wytchyproof.... but then times don't mean anything in NZ I've been told) ...the second horse misses the start, crucial over a 1000m, then gets caught 3wide but still runs on..who knows with a fair start? Mind you they were a poorly,educated bunch that raced today. The usual story race runs 5 minutes late, wouldn't go to the barrier, wouldn't load...yada yada yada. $5k in the NSW TAB win pool. Oh but wait, the winner

I bet the trainers at W Farm who have Super Easy's will be over there looking for more, and the bloke from Perth with Peals and Prawns will be in that mix, they have enjoyed a fabulous run.

Gotcha......lucky you aren't paying me by the hour.

Your stars aligned? God help us all, none of you will answer a simple question, how did these 'drugs' get into the horses system? Did they eat their bedding, or lay on their bedding? did they rub their hides against contaminated posts? all you simply have to say is 'I don't know'....or I do know.......and come forth.......what I will disclose, as unlike you, my background is in law, being a legal secretary formerly working with a high profile lawyer very involved in an industry matter!......#seekingthetruth

However the 'evidence' does not clarify how the 'drugs' or their metabolites entered the horses system, I've run this past many here in Oz, and everyone, most with more than 40/50 years experience with thoroughbreds have never witnessed horses eating contaminated straw/shavings/sawdust.......they also concur, none of their horses will lay on contaminated bedding, nor mine, however there are drugs of course with no odour, hence my question, the answer may well be a pineapple.

Clearly you're mistaken Dr Molloy, if I knew more than the experts I wouldn't;t have asked the question. It is you as a learned vet that puts the science out there, mine was a genuine question.

I'd be very interested to learn if the findings suggested/implied the horses digested said Pharma drugs or absorbed through skin via bedding, can you assist?

Of course they do/are, we know that, it's not the problem it's how you deal with the problem.......that's why the racing authorities here are doing something positive, you struggle with stakes of 6k to the winner, in many races here 2k goes to animal welfare.....someone gave a damn BarryB.......your comments re reality ? really?

Why can't the owners of Ken's horse sue CJC? A good barrister would have a field day would he/she not?........in their terms of lease to Ken did they state security was Ken's responsibly? if they did Ken is at fault, but nowhere in the JCA report did I read that......go for it Ken, however as for the piffle re horses eating contaminated bedding, what a load of cobblers, those of you that work with horses know full well they wont go near bedding with a urine smell.......I'm referring to other incidents here, mentioned in this report......shavings, straw etc, mine wont lay down in dirty bedding

Reality is what you live Barry B, you don't vote Labour, but you got a Labour Gov......go figure.......if you look at the various racing jurisdictions here in Oz, you will find every race programmed has a welfare component attached, in VIC these amounts are substantial, as too, NSW.......here in QLD they are to begin with the welfare to bring into line with other states......welfare of the thoroughbred is paramount, the standardbred code used to be horrific, they have lifted their game. I hate live export, not the actual act as I eat meat, but the cruelty involved of weeks at sea in horri

RR, I owned a daughter of an Ayr Gold Cup winner...her mother, Brief Star, was Robert Sangster's first Group one winner...so this race holds a special place for me...but great example of how good programming can work for everyone...

Lovely read RR....thank you.