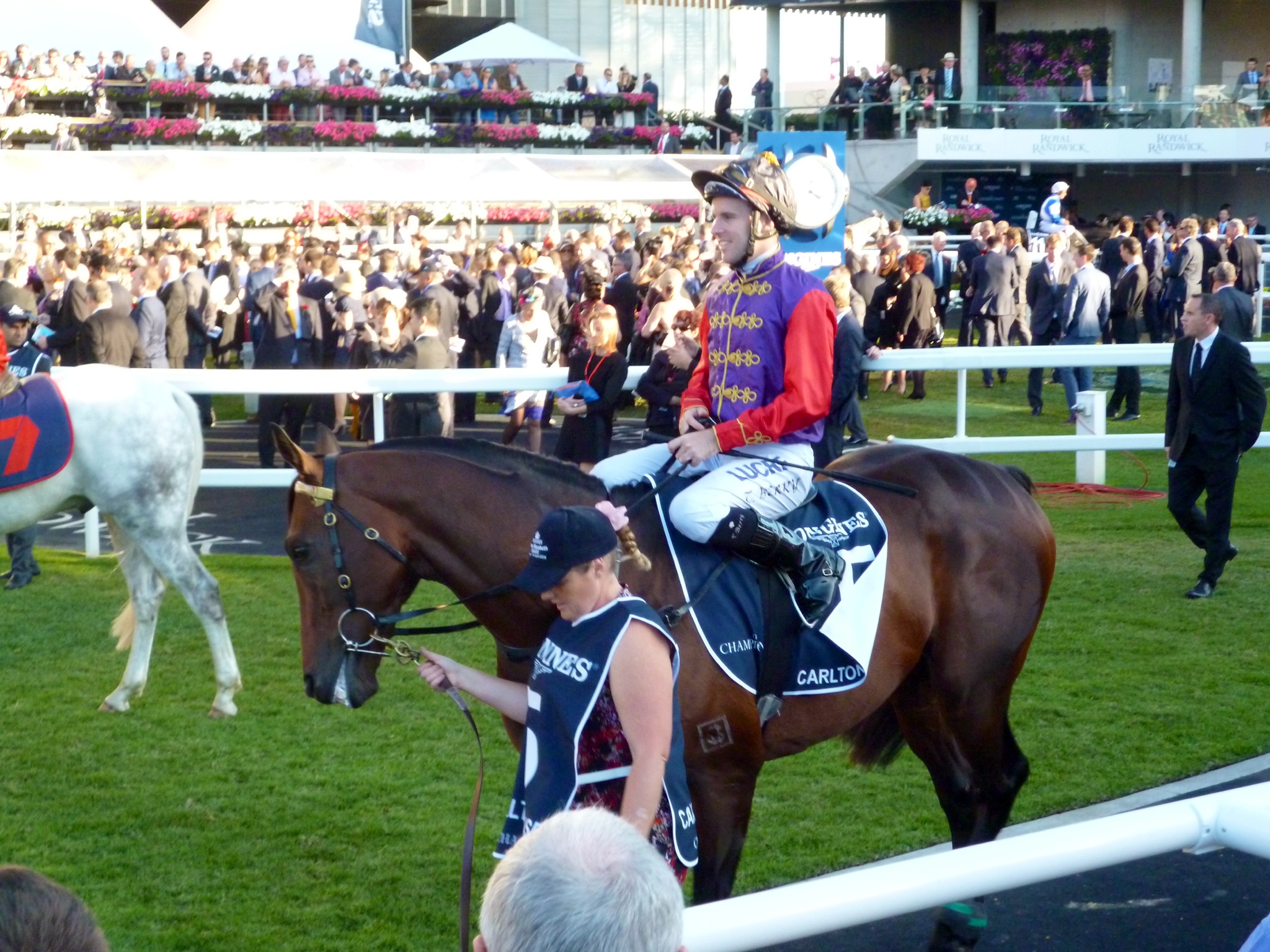 Content count

521

Joined

Last visited

Days Won

4
Recent Profile Visitors
The recent visitors block is disabled and is not being shown to other users.
Phantom

reacted to a post in a topic:

JIMMY ROCKET

Absolutely Phantom, transparency should be paramount, when the R&T Boards are disbanded then the stewards panels should be looked at also, both RIU and JCA, then and only then will some semblance of confidence return to our industry.

puha

reacted to a post in a topic:

Messara report... Luv it!

It's Fasthorse Leggy, it has to be!

Contentious

reacted to a post in a topic:

Quote of the day at Awapuni

Thanks for the post RR, loved reading that......in passing.....we were driving through Beckhampton, [as you do] and made a point of dropping into Roger Charlton's stables, unannounced, no appointment.[as you don't[ and didn't expect the world, only to have Roger's PA give us a guided tour. What an amazing stables, and the downs/heath across the road on which they worked their horses....simply amazing. We were lucky to see Al Khazeem and none other than Time Test!.....that was 2014, the following year we were over in the UK for business and went to the Rowley Mile and saw Time Test win the Joel Stakes. ......so lovely to see TT now at Little Avondale.....hope he gets plenty of nice mares, I just feel he'll do a great job being a son of Dubawi. and from Abdullah's great family.

chelseacol

reacted to a post in a topic:

Off to Flemington

RR, our friend was the Mayor of Newmarket, horse trainer extraordinaire, Mr John Berry, he rode the winner of the Town Plate a few years back, the lovely Kadouchski.....johnberryracing.com.......there is no greater racecourse, no lovelier raceday than Newmarket July Cup, other than the Guineas Day, Rowley Mile.......too much palaver at Royal Ascot, however the race callers that have the job on those huge expanses known as UK racecourses are to be applauded...the monitor helps of course, but in most cases they run straight at you for 1 mile or more.....priceless.

Pegasus 9

reacted to a post in a topic:

Quote of the day at Awapuni

puha

reacted to a post in a topic:

Quote of the day at Awapuni

Well, if you want to take this in it's context......Petone.

shaneMcAlister

reacted to a post in a topic:

Greg O'Connor

Well I do spend... but I'm putting it IN...not taking it OUT... ive said all along this industry can be fixed otherwise would I continue to support trainers and the other people that send me a bill every month? But it needs clear thinking, practical people at the helm...and I didn't put those current people into power..people need to rise above provincialism and understand the industry is just about to go tits up. whenever I voiced the need for change and offered suggestions on what we could do at our local track, I was cried down, exactly as you are doing now..."take your ideas and go back to Rosehill"...so it's the basic mindset that is the challenge facing the industry in NZ.

I think it's going to be an interesting trip south for Winx as they've now introduced a ban on the administration of Regumate...so let's see what the impact of that decision will have on her...

I am more than entitled to put the boot in as I spend $12,000 a month to pay for my Kiwi domiciled horses...and one of my trainers agrees with my sentiments...so take it on the chin Barry....NZ should be the greatest racing jurisdiction on the planet but it's crap thinking and action that as brought it to its knees...go curl up in front of the chippee and take a dose of sugar to loosen up that bitter mind of yours...

Phantom

reacted to a post in a topic:

Greg O'Connor

Oh Barry, in a post way back I think I mentioned my Dad was a rails bookmaker, in the days when we had 50,OOO at the races in Sydney,........he knew how to 'pick' dead un's from a hundred yards, and while I'm not saying MT was dead, the ride should have been looked at far more closely........it's called innuendo you see Barry, and as an owner, breeder of winners in three states of Australia I feel I do have a few qualifications to utter disappointments. The horse eased in the betting the other firmed remarkably late...plonked.......in the old days, a message would have been sent to the barriers here, ''we are watching'' would have been the message......but not in amateur hour or play school which is what we see every day over there.....the horse was worked all the way by Michael C, then Matt C starts to look and then shift......did it hang?....it was race experienced and had the rail, anyway....enough......it's another 28 degree day here, blue skies and great racing....so pardon me if I'm distracted......I know it's lost on you Barry, I honestly do, but I admire your passion and wish you the best.

I can't believe some of the rides I see ( check out Matamata R2 earlier this week) I can't believe there are no hard questions asked....I can't believe trainers & owners don't speak up...it seems we're just racing for other people's benefit....and that's why I have no faith in the RIU....they don't make waves or rattle the cages and they are very happy to accept questionable excuses.....yet someone needs to start shaking the trees...and I'm not sure if it will ever happen...unless we get a new panel of stewards and dismiss the JCA... where is the Owners Association....? Note to industry - yes that includes you, the RIU and the JCA - if you are serious about reform, then start thinking like a business. We need a strong, profitable TAB.....and as it currently stands punters won't bet on NZ races...so where will the money to fund the industry in the future come from...you can close all the racecourses under the sun but that's not going to instil confidence with punters unless there is some fair dinkum policing ...

Phantom. Agree 100%....however the thoroughbreds' big problem is the RIU...and they seem to be "afraid" of the JCA...otherwise we would see more enquiries. If stewards did their job (and perhaps they need a lesson from the ATC guys) we would see a better standard of riding, better follow up with trainers concerning any poor performances, and more veterinary examinations (again, from Vets who would not be under any duress) Conflict of interest is a concept our industry is totally ignorant of, blissfully it would seem. Perhaps the industry is too small...to get an objective view...

What I am totally perplexed about is not seeing a sprinkling of Kiwi stayers nominated for the Metrop...this is the ONE race over the Spring, Kiwis CAN win....where is Ladies First, where is Vin de Dance? Chances are the track will have a bit of give... Worth $750k...and not an entry...seriously folks.... Did anyone learn from the Gingernuts fiasco last year? Pissing around waiting for Hastings, races fall over and hey presto, you land in Melbourne too under done...and you've let go once in a lifetime opportunity.....I feel sorry for the owners of Gingernuts.. Im thinking Scott Base would have been competitive in the Dato at MV last Saturday...what a shame he wasn't there...

SD, we have 3 channels, Sky one takes the real time racing, Sky two lesser meetings like NZ once the Oz racing kicks in, and Sky central that gives a more in-depth coverage, as for BB, he and a few others are well off the mark in recent times, we also have Racing.COM......FREE TO AIR, !!!!......They do VIC and SA, Racing, birdcage interviews, after race with trainer and jock....so you see, we are well looked after......

The money Phillipe, the money.

It's tough here for youngies Puha, I wouldn't be a 20 something for all the tea in China........at least here in Bizvegas houses are affordable, and it's always warm.