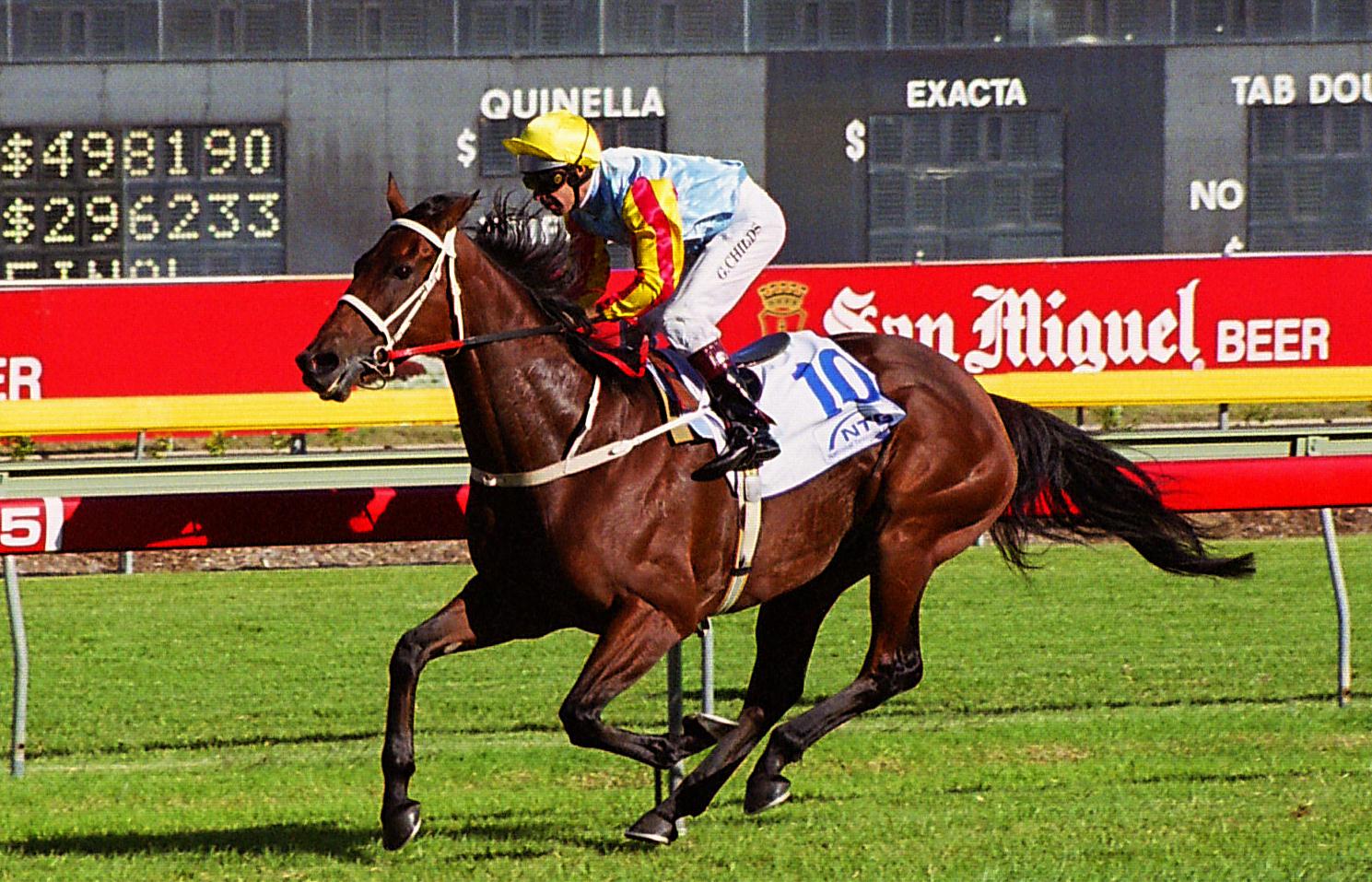 Content count

2,465

Joined

Last visited

Days Won

42
Everything posted by GONSTA
You said on here not long ago you have stopped breeding. Maybe 1 litter a year.

I agree it definitely eased up for a wee bit but would be surprised if it will get put out for it. You see it happen all the time and nothing happens about it so I'm picking today will be no different.

Maybe one of the admin team want to fix Harry? Since he's returned not one of the links posted has worked for me on the mobile site.

Don't think anyone has argued other wise? Dyna Double One is one of the best dogs to ever run in Australia. He broke the meadows and Sandown 600m track records within one week both at his first start over the track and distance. Along with his 29.05 gallop at Sandown, He's a freak.

20/12--- Silver chief heats, fastest of night a dog called Dyna Double One ( multiple G1 winner ) 27/12--- Silver chief semi finals, fastest of night a dog called Dyna Double one 03/01--- FFA, Allen Deed fastest of night, broke the track record by over a length. Gummmon Gary, comparing a dog under 2 years old with less than 5 starts and comparing it with those freakish dogs running fastest of night times is one of the worst comparisons you can use. I would love you to show me an average dog that has broken 29.60 at the meadows, good luck on that one.

Yeah comparing a maiden final to a FFA at one of Australia's premier tracks is a fair guide. The dog that ran fastest of night was a dog called Keybow. Based on times Dyna Vikkers would have finished 3rd in that race, less than half a length off the 2nd dog at his second start...

Don't really see why your using the best of night times as a comparison, especially for a dog not even 2 years old. 29.60 at the meadows wins most G1 races run at the track. How many dogs have broken 29.60 at the meadows? I'd say it will be a pretty elite list of greyhounds.

Ditto. I used to religiously take a quaddie on the dogs every Thursday / Saturday night, betting into 20k+ pools, I haven't had one with the NZTAB since they stopped commingling them, ditto with a lot of punting people I know. Same with the Brisbane / Adelaide quaddie's on a Saturday, bet into a pool of $1000 and the most you can make off a 5% ticket is 50, compared to a let's say 100k commingled pool. Doesn't take a mathematician to see how much it's costing them, a pool of $50 with a 26% takeout rate or a pool of $2000 with a 25% takeout rate. Hmmmmm.

She's had over 140 named 2yos so far this season. Hate to think how much $$ they cost all together, let alone how many will still be racing as 4yos.

And you think they are making more money than if it was commingled? Really?? The majority of punters aren't that stupid, no one is betting on any Aus dog quads, harness, and the majority of non guaranteed thoroughbred pools. Same with first 4's etc. I'd be interested in hearing other people's opinions on it but common sense tells me it's in their interest to have commingling back and they have taken a massive hit since it hasn't been.

How is it paying for their "top heavy bureaucracy"?? It's costing them a shit load of money not making them more. I thought that was rather obvious.

Personally I think $1500 for Dyna Vikkers at stud is extremely expensive when compared to some of the other unproven stud dogs in Aus such as Banjo Boy, ShakeyJakey, Allen Deed etc who are similar price or only a little bit more, and would all give Vikkers wind burn. I know no one is making anyone pay it but I saw an article by Peter Fenemor yesterday saying its "extremely reasonable"... What a laugh.

Queen Elizabeth- USA, Hauraki, Lucia Valentina Syd Cup- Barman, Almoonqith, Gallante Oaks- Jameka, Capella, Sofia Rosa QOTT- Azkadellia, Zanbagh, Noble Protector

Aquaman, NZ greyhound racing NEEDS Australian dogs / punters to survive and keep out current stake money. If you honestly think otherwise then you are deluded. The majority of punters in NZ couldn't give a toss about greyhound racing, the only people betting on it are owners / trainers / your mug punters in the tab that bet on every race and the odd greyhound enthusiast like myself that find it a far greater betting oppourtunity than the other 2 codes. It's the complete opposite in Aus, greyhound racing turnover is growing every year, a large number of younger people follow and punt it closely. If there was a ban on a number of Aus dogs then I'm sure Sky in Australia wouldn't think twice about not showing any of our meetings and then you will find the current stake money would be completely unsustainable. Once again go and do some research and find out how much money NZ punters bet on our code last season compared to Australian punters... Why do you think this is?

Depends if you consider a pain killing drug to be performance enhancing or not. At the right doses surely it has to be considered one. I don't know why but the JCA report left a sour taste in my mouth, hence why I'm interested to hear other people's opinions. Thanks Janitor!

I did a little research on the drug after I read the jca report... Why would you use the drug after a race / hard run as the trainers claimed? Interesting they had one labeled 'John Dunn' as well.

The way you carry on about these "unwanted weak sprinters and non chasers" makes it sound like the majority of NZ bred dogs don't fill that bill. Let's take a look at the current standings for NZ bred dogs this season. https://www.thedogs.co.nz/greyhounds/standings.aspx ... If you go thru that list you will find the majority of them are dogs that can't run 400m, so to blame imports for this is rather short sighted and misleading. "The second thing that i would like to point out is, a lot of these dogs that are sent here are overseas owned. The prize money earned goes one way, and is not reinvested locally to create growth." Half the prize money goes overseas, half goes to the trainer in the majority of cases. This is no different in the other 2 codes where a large number of horses / yearlings are brought from overseas owners and some race here, and a large number go to Asia/Aus etc etc. No one is stopping anyone from sending NZ bred dogs to Aus, the facts are tho the majority of our dogs aren't good enough and if you have a dog that is good enough, eg Thrilling Brat / Above All then you reap the benefits ten fold, and the prize money comes back to NZ. Finally aquaman, this is something that has been raised on here many a time, and I'm sure you already know but over half the turnover on NZ greyhound racing is from Australia. Why do you think this is? Is it because we have such a great product / quality of dog compared to Aus? No. Is it because a large number of dogs are owner by Australians and they like having a bet on them? Do you think the Aussiee would continue betting on our racing if the majority of imports weren't allowed in? Or is it something different do you think?Greyhound racing in NZ is frowned upon by the majority of kiwis and even a large number of punters that only bet on thoroughbreds or sports. You can't have it both ways, if you want to prize money to diminish then banning the majority of imports would be a sure fire way of making that happen, that is a FACT. One last question aquaman, would you have let Dyna Vikkers into the country to race? He was a non chaser, that hasn't looked like putting a foot wrong in NZ, and I don't know about yourself but I LOVE watching that dog race.

"Just a reminder that if your horse is late scratched and you didn't post a sub, you survive but earn no points for the round."

Haha!!! Cheers for the laugh mate, and agree with you about Exosphere, I reckon he could do something pretty special today as well.

Who trains the horse? Why is it in this thread and who are you referring to in your statements?

Premier league darts this morning. bit of value if you can find it.

Along with the dogs not being physically ready, but what McInerney is doing is mentally thrashing his pups as well. Going to the race track 3 times in 72 hours for such a young immature dog cannot be doing them any good. I look forward to revisiting this thread in 6-12 months and seeing how these dogs have fared. I'm 1000% positive you would never see a patient trainer like Ray Adcock ever exploiting his young pups like this ever. A rule change is needed immediately because it seems $$ is far more important than animal welfare for some people.