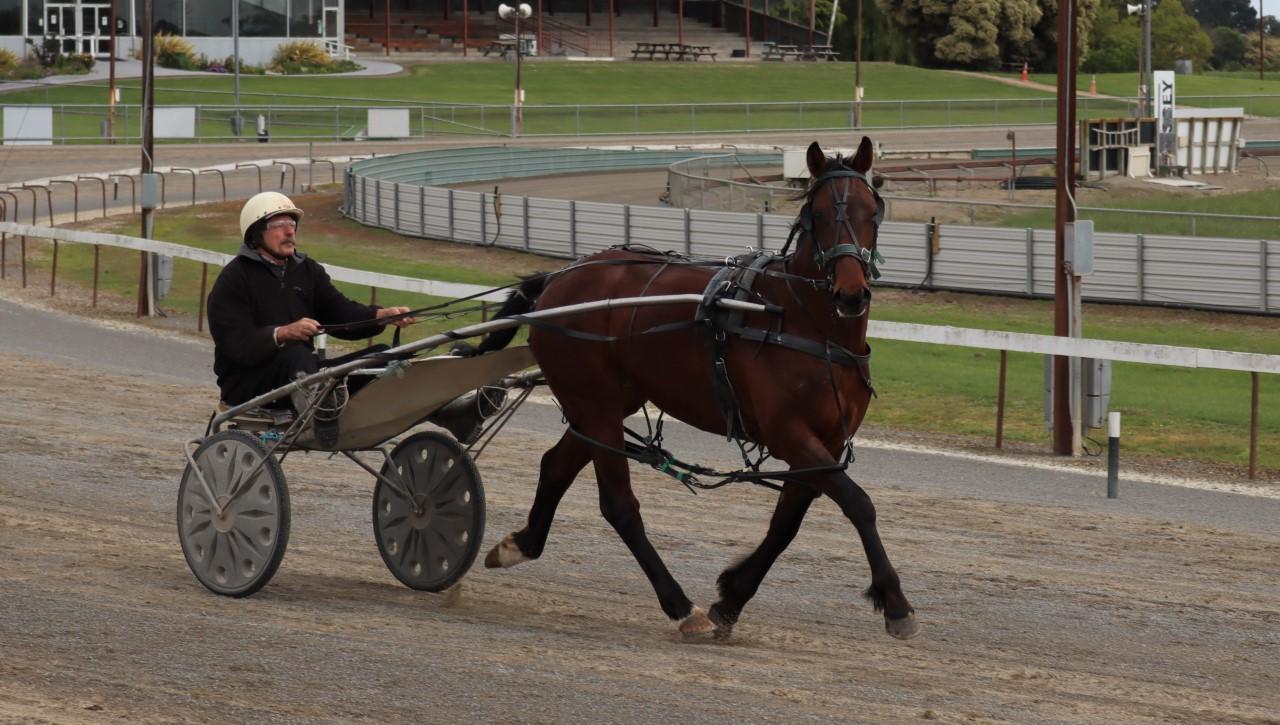 Content Count

15

Joined

Last visited
Take a breath and calm down. There is nothing I have said that would come close to claiming anything that would put me in court. All I have said is that Mitchell Kerr handed in his training licence (as reported in the article), along with 'what the heck is happening with harness racing?'. For all I know the powers that be are driving people out of the industry, or there is someone, or group, trying to discredit NZ harness racing and are succeeding via negative reports leading to discrediting the entire industry. I have made zero personal judgement about Mitchell Kerr, at all. I don't operate

Does HRNZ have a 'plan'? 1 year, 5 year, 10 year goals? Or are all the clubs just doing the best they can individually? (I have no clue as to how the racing side actually works)

Oh, I'm 5 minutes too slow. If you know how to delete my post, let me and I'll remove it. As I said in my post, what the hell is going on in harness racing?

Hard to know what's going on based on this article, as the only definitive thing is that Mitchell Kerr has handed in his trainers licence. What the hell is going on in harness racing? https://i.stuff.co.nz/sport/racing/123515144/rising-harness-racing-trainer-quits-as-concerns-sent-to-police

It also makes me question how he treats his horses. From what I had seen he was a lovely driver, so when this popped up in the news I was sickened.

Ugh! Can I edit my spelling? In the bloody title and all! Purdon, obviously!

Interesting update including Mark and Natalie.

Yep. Looked up the stakes my parents horses raced for in the 1980s, around the $5k mark, so essentially no progress in 40 years

Hi Ian, and welcome. I'm not schooled up enough to answer your question, but we definitely welcome your interest in NZ harness racing. I hope you enjoy it

Fair point. I also had the idea of turning an old tote building into a club museum/gallery/club merchandise shop (caps, t.shirts kind of thing). And/or one with a small selection of new and second hand tack. Perhaps a few working bees need to be held, to do some upgrades.

Ahh well, I'm no spring chicken, and they'll either explore new avenues (bearing in mind I don't even know if any of my suggestions have been tried previously, or currently used) or fade into oblivion, like so many sporting clubs throughout NZ. My key thought is to get punters. No punters = no sponsors & no prize money, no prize money = no trainers.

Great points. I actually put my hand up to help out with Manawatu harness, and then proceeded to fire off 3 pages of ideas that I had from the very basic (ask the trainers what would encourage them to bring their horses, flyers of meetings up in info centres, libraries etc, text reminder system to remind patrons the day before a race meeting) to the extreme (turning old tote buildings into accommodation for trainers etc - tho most old tote buildings probably need to be torn down, to be honest). I think I initially scared them off, but I will meet with the club president for a chat in the

As a novice/new entrant to the racing industry, with next to zero knowledge, it sounds good. Of course National have to get in, and then they actually have to walk the talk. Obviously a vote buy, but that happens every 3 years.

Only one I know of is the TABs 'The Leg Up' podcast.