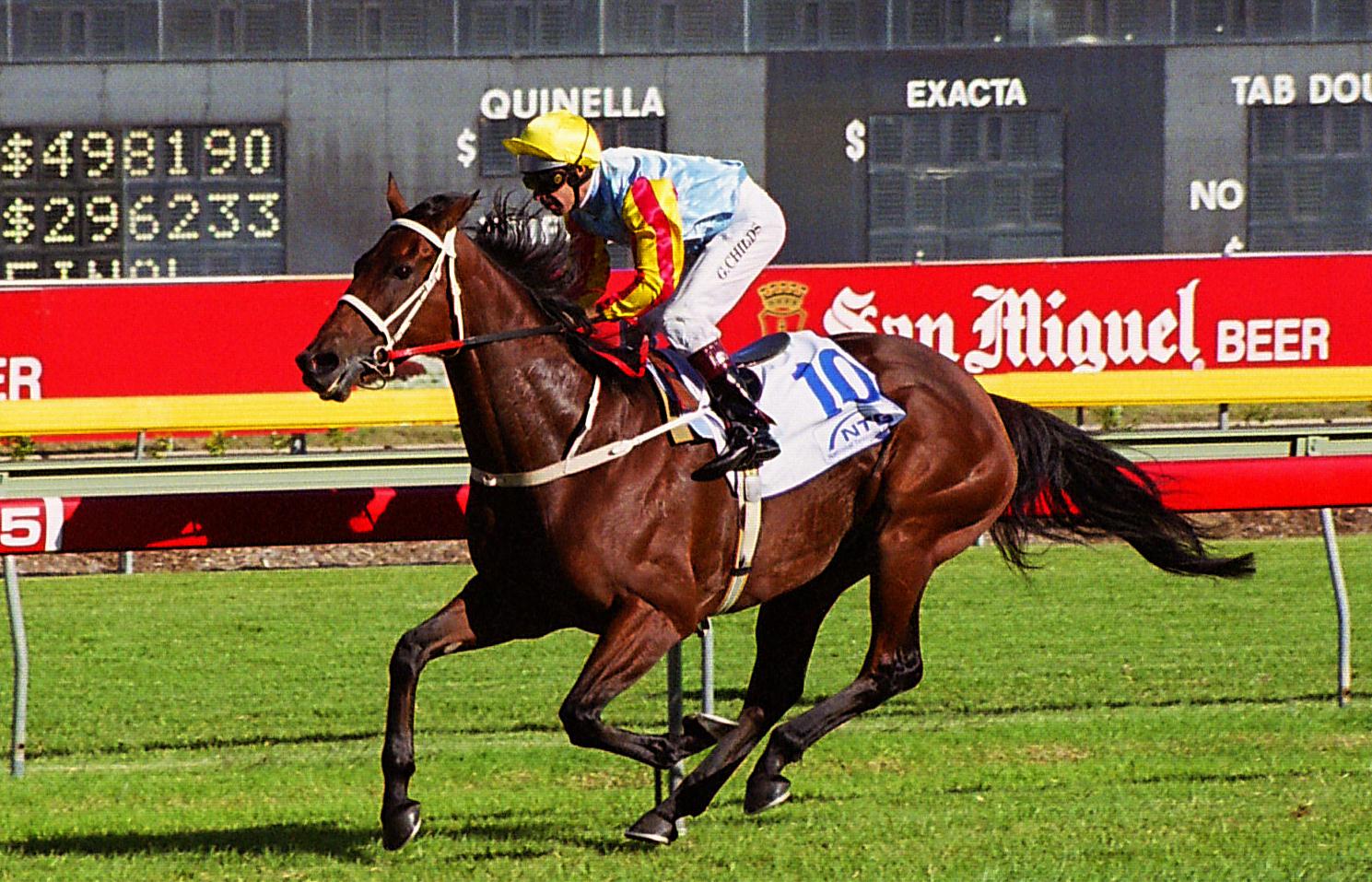 Content count

2,465

Joined

Last visited

Days Won

42
Everything posted by GONSTA
eading horse trainer Peter Moody had presented a revised version of the supplement-feeding regime for his horse, Lidari, his lawyer revealed on the opening day of his cobalt hearing. Earlier this year Moody supplied Racing Victoria investigators with a complete list of supplements given to his imported stayer, Lidari, who returned a cobalt reading of 400micrograms per litre after running second in last year's Turnbull Stakes. RVL veterinary surgeons immediately carried out trials on the feed that the trainer said he was giving the horse. However those trials, carried out on five ageing mares, are now redundant following Moody's revised version. The Caulfield trainer initially told stewards he was using just 9.7micrograms per day of Availa (a feed supplement) on Lidari, but after consulting two employees Moody now says he was using closer to 50micrograms. Moody's barrister, Matthew Stirling said at the opening of the case before the Racing Appeals and Disciplinary Board that the trainer of champion mare Black Caviar would be pleading not guilty to all charges, for presentation and administration of cobalt. "Stewards did not ask the right questions," Stirling said. "Who was the person feeding Lidari back in the spring of 2014? None of the stewards asked Mr Moody." Racing Victoria called an expert witness, Dr Martin Wainscott, who appeared via Skype from Dubai. Under cross examination, Dr Wainscott was asked by Stirling whether the new amount of Availa would affect the levels of cobalt detected in the horse, to which Wainscott replied: "A small amount." In outlining his case, Stirling said that staff at Moody's stable described Lidari as a vicious and difficult horse to deal with and said it was very hard to give the imported stayer a stomach drench. To handle the powerful stallion, Moody needed two staff members with him. http://m.smh.com.au/sport/horseracing/cobalt-hearing-peter-moody-revises-story-on-racehorse-feeding-regime-20151214-glnf66.html#ixzz3uLTHblmy

Good on you ted, but I could most likely place a bet faster on my IPhone than it would take you to dial the number, and then you need to listen to Ron Snowden blabbering on, it's a horrible way to bet IMO but whatever works for you!

It's a different world now, times have changed, people have many many other things to spend their 'entertainment' money on than the 'golden era' of 25 years ago like you talk about... It's time to smell the roses aquaman, the younger generation doesn't give a toss about greyhound racing in NZ, well 99.9% of them. The industry has never had a worse reputation in the 'general media' and by banning all Aus bred dogs you will put an end to running for decent money in NZ. The imports and turnover work hand in hand, do you honestly think Aus are going to show our racing if we ban imports? Get real, they would remove it so quickly, and as you should be aware as it's mentioned more than enough on here they bet on our racing more than kiwis bet on our racing... Also try having a browse thru all these 'feature race' winners Aqua and tell me NZ greyhound racing is better off without imports.... YAWN. https://www.thedogs.co.nz/catch-the-action/group-and-feature-races.aspx

So you wouldn't mind running for a $800 stake for a C5 race and 400 for a C1? 20k stake for the NZ cup? Turnover would plummet if you stopped the Aus imports racing in NZ, and the quality of our racing would be diabolical to say the least. You could say goodbye to C5 racing as well, good luck trying to get 8 C5 NZ bred dogs running in a particular distance at a particular region. Maybe you could list all the c4/5 NZ bred middle distance dogs to see what our 'elite' racing would look like? Would be rather interested in how many you can.

Wake up mate, without imports NZ greyhound racing wouldn't be running for the stake money it currently is, turnover would be less than half of what it currently is, and you would struggle to get anyone interested in punting your typical low grade Wednesday or Friday meeting. How boring would it be without having the likes of Vikkers, D.C, Swift Fantasy, Little Mother ETC ETC running on our tracks, the publicity Swift Fantasy generated in NZ was far greater than the 4 dogs you named for your argument.

Cmon someone spill the beans for us 'outsiders' even if you need to do it cryptically!!

Totally agree. I find it staggering the only way to find a dogs offences in NZ is by going thru EVERY stipes report, it's lazy, unprofessional and downright pathetic. GRV do it well, and how friggen hard would it be to implement here? Piece of cake if someone gave a crap about the punter.

I agree it's not a good look and I still havn't been able to get the 'Brown eye' from Xmas eve meeting completely out of my mind lol. BUT I think any 'weight restriction' implemented for handlers would be thrown out in court immediately. They have as much right to be there as anyone, next thing you know they won't let any fat people work at KFC or McDonalds, where does it stop?

Courtesy of formpro.co.nz " 6 1200 R75 Hunapo 35.46 11.82 35.74 1.11.20 Hunapo 34.70 won well Mime 34.54 weaved her way through from the back for a strong finishing second- ride queried Rich Billie Marsh 36.18 set a decent tempo and held on well for third. Triaction 35.94 battled ok for fourth Miss Pareto 34.90 ran home well and back in R65 grade can be harder to beat. Persuasive 34.78 got too far back and after clearing traffic, ran home well. Nice mare capable of better.

Have noticed the quaddie pools for NZ greyhound racing the last few months have been bordering on embarrassing. Apart from the 10k guaranteed quad on Sunday, your lucky to be betting into a pool of over 2-3k, with the early quads averaging just over the 1k mark I would be picking... Gotta feel sorry for the mugs betting a decent amount on a low % ticket without a chance to get a return regardless of who wins. Todays quaddie pool down south with the added turnover of those tuning into Kaikoura were $777 and $1163. I suggest punters ditch the quaddie until the tab come to the party and sort these abysmal pools out. My turnover on quads has definitely gone offshore.

So they re-drew the fields, and changed the C2 520 to a C1/2 520. No press release as far as I can see, cmon NZGRA where's your integrity? Atleast confess when you make a cock up, or in this case the wanganui club making a cock up due to no national selection policy!! Too many people with self interest at the clubs around NZ.

and then they disappear...

Amazing win. What a great chaser, gave them a start, came around them, and ran super time. No excuses in behind! Arguably the Robert's probably should have ran the quinella with Brick being awfully unlucky.

Lol WTF is going on. Mickey Mouse outfit if I've ever seen one!!

Rules are rules are they not? Should the RIU just ignore them? What if it was marijuana or meth? Would your opinion change because of the drug in question? Should someone be let off because a couple of years ago they would have been allowed to drive a car? In your opinion should they be allowed to drink and drive an animal that has a mind of its own on occassions?

Hope your punting skills are better than your accounting skills would be the reply I'd expect if my interaction was anything to go by!

Free to good home it says in the first post, never a good sign lol.

GONSTA replied to biff's topic in Cricket

Champion cricketer, champion bloke and a fantastic writer. I loved reading his articles on cricinfo. RIP M.Crowe, gone far too early! Staggering the likes of Russell Coutts / McCaw etc get offered a knighthood over this man who really should have been acknowledged far greater than he was.

Just looking at the pools from tab.com.au and note the closing tote prices are different from ours, im assuming the pools shown on their website is just the Aus money while ours is NZ and Aus?

Any updates on the main commingling issue? When are we going to be able to bet into a decent Aus quad pool instead of this $1500-2000 rubbish we are dished up. Yes I know I can do it from my Aus account, but that's not the point. It's gone from being a 1 month issue to a issue that doesn't look like being resolved anytime soon.

Interesting, thanks for that. I know nearly every Thursday day meeting has had diabolical pools for a long long time now because Aus hasn't been covering it. Will have a look later and see how they compare. Normally struggle to get over 3k in the win pool on a Thursday day meet.

They don't cover the Thursday day meeting in Aus anymore due to the amount of meetings they already cover. Check out the win / place pools at the day meeting today, any bet over $100 will dramatically influence your price and its down right embarrassing to say the least. Wonder what head office is doing to try and get NZ punters betting on NZ dogs, because without Aus betting into our pools it's common knowledge the industry would be ****ed.

I thought I'd share my recent interaction with this lady, sent her a message saying that I don't like the new format on the mobile version of thedogs new form guides, the format is average, you can't click on a dogs name when you bring up the whole card of fields in 'print/view all races' and now need to go thru them individually to click on a dogs profile. A couple of the replies I recieved were so ignorant it isn't funny. "The print/view races are avail be on mobile. I have tested them myself ant they appear in a better format than previously - one race per page. We had one other complaint and I went back to the website people and they advise they are availbe for phone viewing. I have checked on my phone and the fields appear ok." "You have never been able to bring up the form from the print/view tab. The print view is merely a list of fields. That has never changed. By going into the fields themselves you can utiluse that function." "Good afternoon Rxxxxx. Hope your punting is better than your computer skills. Cheers"