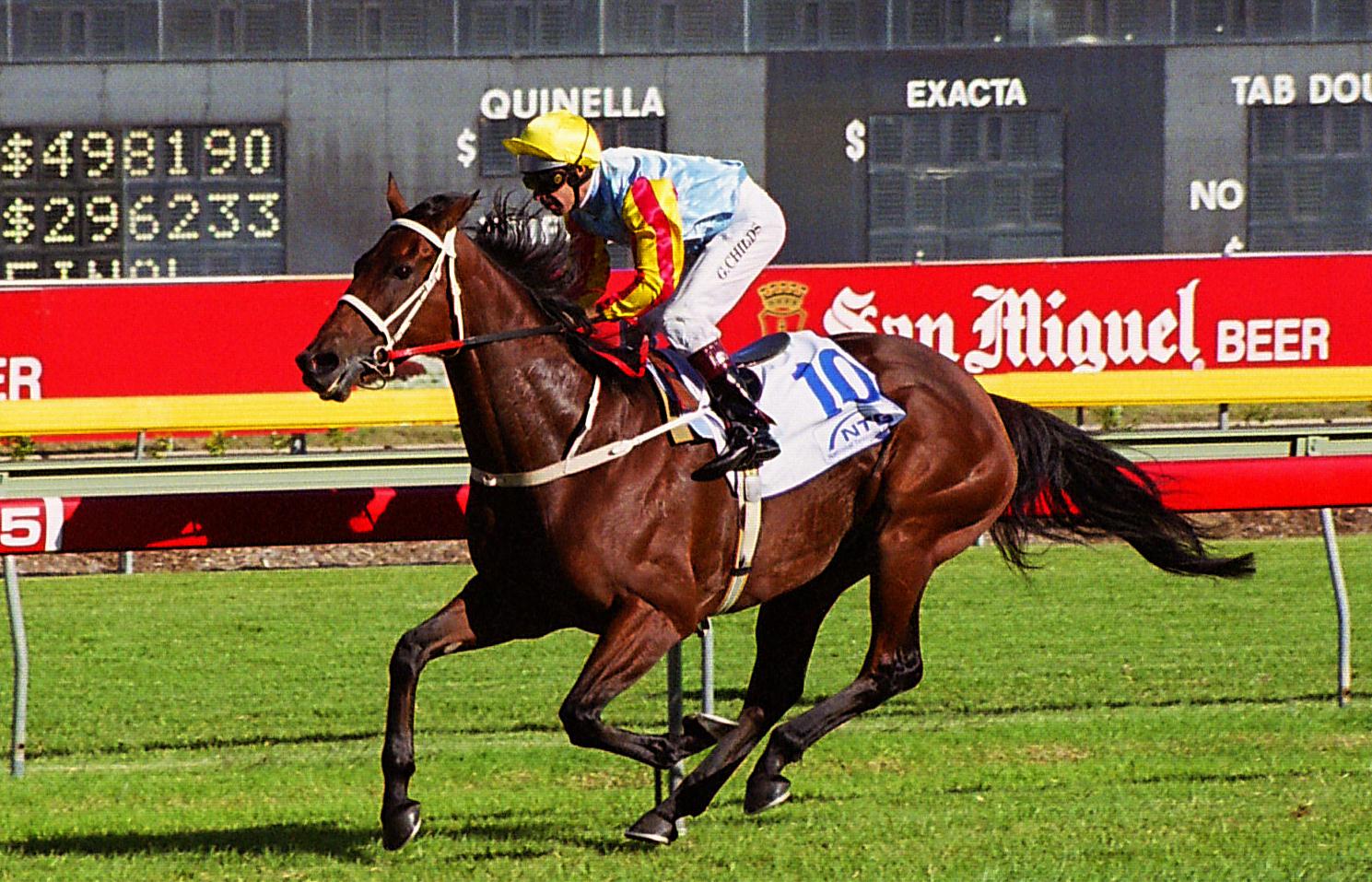 Content count

2,465

Joined

Last visited

Days Won

42
Everything posted by GONSTA
I'm assuming you have read the 600 page report then?

Swimming Goat vs Subic Bay match race series! Make it happen NZGRA! Two dogs that have broken 7+ year old track records at our two biggest tracks. Both dogs on top of their game, would love to see it happen! I see neither record has been acknowledged on the dogs website tho.

Tote paid 2 divs, FF place paid out on top 3.

LOL. That's hilarious. No way will Moody ever be in charge of the Shiekh's horses. Especially being a trainer 'pro steroids' and with his recent cobalt history.

I don't understand why anyone would take Match result opposed to h2h in rugby league with the nz tab? All for 2-3 cents max. Eg the Warriors game tonight your getting 2c better for the Warriors and 5c for the Rabbitohs. Just doesn't seem worth the risk to me.

Just doing a bit of scouting around the Olympic odds and came across this game. I'm quite amazed at the odds set for this game and how stacked they are in the bookies favour. Obviously helpdesk is closed now so you cannot "quote others" and will only be open 30 minutes before kick off. I think whoever set these odds needs to do some explaining. Thoughts?

Out of interest since you rate him so much how many premier winners has he ridden in the last year / 5 years? Be surprised if he's top 5 at least.

What about porn meomy ? Did that work for you? Fair enough any porn/gambling etc is blocked in a free wifi zone. Think you'll find it's the same at all McDonalds /burger kings etc as well. What's the big deal?

Really?? Provocative wins a rating 65 in NZ, a weak mid week race at Ipswich and wins the QLD oaks in what can be described as an average field at best. Tavago wins a maiden in NZ, a G3, and the Aus derby on an off track paying $30+ Are you honestly saying you think it was a stitch up Xtravagant won the title over those 2 horses based on his 2 G1 wins in NZ by a combined 16 lengths, and beating the older and proven G1 horses. Personally I think your deluded if you think it's "shades of Wahid and politics and contacts" are the reason he won.

Lol.... If that's your attitude towards slow dogs it's hardly nzgra's fault is it... They aren't a charity, if you consistently breed below average dogs then why on earth should you be rewarded? Some of you guys need to take a long hard look at your attitude towards greyhound racing especially on a public forum. Just because your not receiving a $20 petrol voucher you think all these slow dogs are going to dis appear? No wonder the industry is farked with disgusting attitudes like some of you have on here.

Agreed. Well said. The attitude of some in this thread is embarrassing to say the least. I hope you've read your contract properly Gary, pull your head in lad. Stop acting like a 13 yr old teenager.

Betfair update- 31+ million matched so far. Scary times

If your odds change when your trying to place a bet you don't need to start again, just go back to the Runners tab at the top of screen and then click back into the amount one. Only takes 2-3 seconds. I personally prefer it than the bet accepting with the odds changed. Sometimes if something comes in 30 cents on betfair they often drop it $1. When your betting late sometimes it's too late to cancel.

McInerney is averaging just under that figure alone, and he's breeding a far far less quality dog than the majority of those coming in from Aus wouldn't you agree? I've been saying it for years he will be the trainer / farmer most likely to get greyhounds shut down in NZ.

Might pay to name the bitch? Probably a good idea to find the right stud dog whether natural or frozen rather than picking a natural one just because it's ' close and cheap '... You pay for what you get IMO. No point doing it on the cheap.

Any news on Artic Action Jape? I see in the stewards report he was referred to the vet for assessment but also no stand down imposed? Have they been learning a thing or two from the wanganui reports? ( sarcasm ).

If your so obsessed with him why don't you fork out a tenner or however much it is to ring it and find out! You are self admittedly a restricted punter and make $$ punting harness on the fixed odds )... Apparently anyway, your yet to accept a punting challenge and have never posted a tip pre race so you seem like a myth to me. If someone wants to ring his tipping line at lunchtime because they don't want to sit around for 4 hours at night waiting for his tips pre race on trackside then who the hell is anyone to complain about it? Get a life!!

Found it interesting reading last nights stipes report and seeing the stipes question Bruce Dann on the improved performance of Terra Annie last night, no problems with that at all, it's actually good to see, I just found it bizarre that Sleeper Agent (C3) wasn't called for a swab / asked about its improved performance? Broke its previous PB for 5 lengths and ran down a top C5 dog... Seemed like an obvious choice for a swab to me? ( nothing sinister in my post at all, I'm not suggesting the dog was on anything, I'm solely coming from a punters perspective and maintaining integrity in the industry )

I see at Sandown last night they swabbed 39 dogs. Now wouldn't it be great to see the RIU actually step up and do something good for a change and try and catch some of the drug cheats rather than doing 5-6 swabs a meeting like they do at present. Gotta ask yourself sometimes if they really want to catch people or happy claiming the 3 codes are pretty much drug free!!

SEDGEBROOK BABE, THUNDERATION, NERO and EFFECTIVE POWER jostled together soon after the start and lost momentum. EFFECTIVE POWER then shifted in a short distance further on and checked THUNDERATION which lost four lengths and went back to last. THUNDERATION was referred to the Vet for assessment at the Handlers request and found to have a torn toe quick. Thunderation Rule 81.1 from 03 Jun 2016 to 07 Jun 2016

Sorry what was the question you asked in the first post I quoted from you? Doesn't look like a question to me, looks like an allegation...

Betfair was insane for the jewels yesterday. How good would it be if the majority of nz meetings were like that! Some of the pro's made plenty by the looks. Massive go for Partyon!

http://www.jca.org.nz/non-race-day-hearings/non-raceday-inquiry-riu-v-cd-edmonds-and-ad-edmonds-reserved-decision-dated-31-march-2016-chair-mr-r-mckenzie Thoughts?