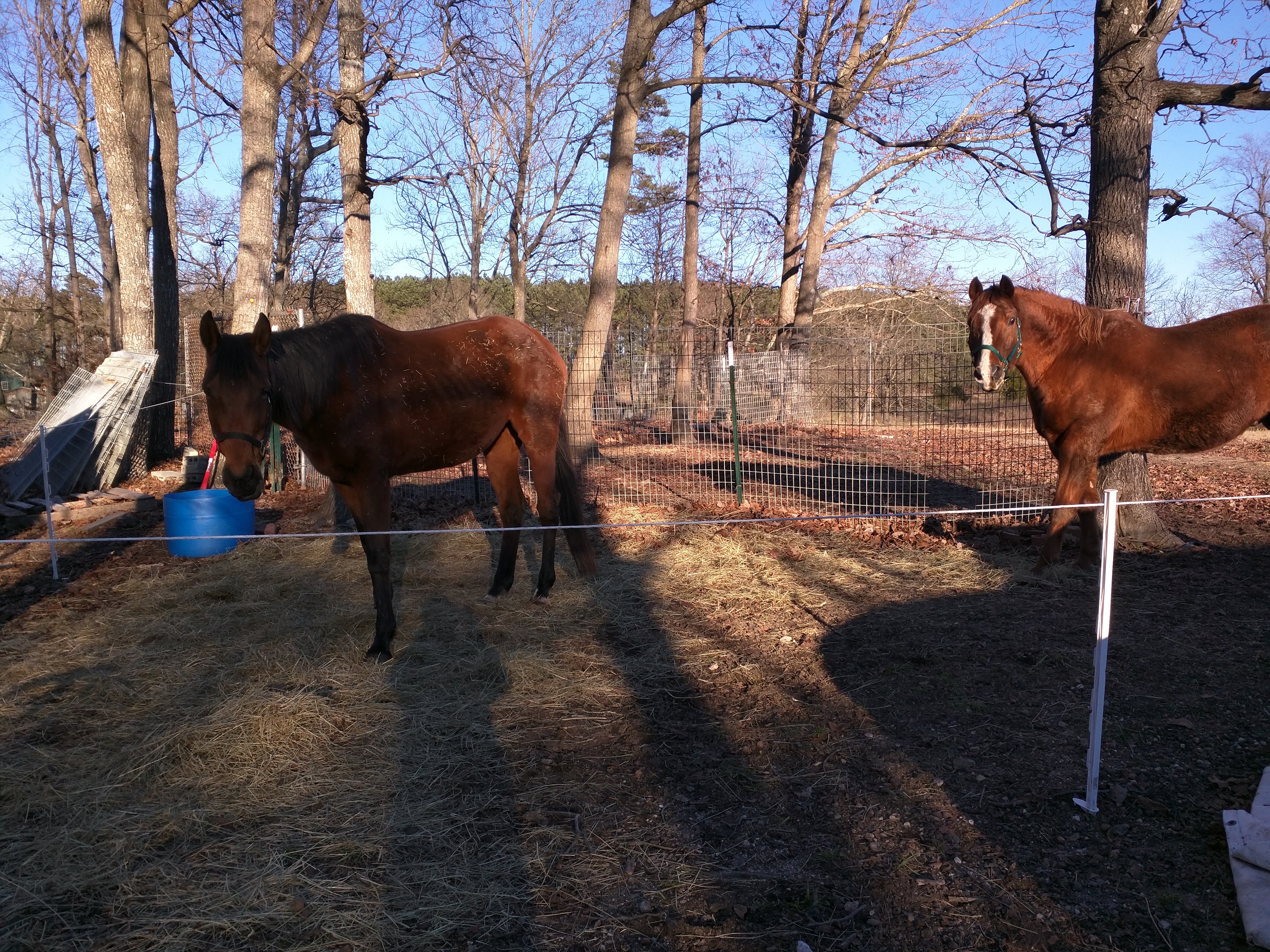 Content Count

14

Joined

Last visited
About richlandh
Rank

Maiden - R50


Birthday

November 1
Profile Information
Gender
Location
Interests
Thank you! That's partly why I'm here too!

That looks like only the sire's pedigree

The mare I rescued Nicky's Wee Luv was conceived in New Zealand with Ella Mon Amour but was born in Florida in the USA. That's about as much research I've gotten so far.

I rescued the mare and her registered name is Nicky's Wee Luv I looked at her pedigree and those are her sire and dam. (I'm no genius with pedigrees honestly lol much rather have the horse than papers) was possibly interested in a relative or similar bloodline. I know both parents have passed, including the mare I saved.

Out of curiosity, I was wondering if there are any relatives to a Thoroughbred mare I rescued but lost to severe case of colic and ulcers. Her registered jockey club name is Nicky's Wee Luv. Her dam is from new Zealand. Please let me know if there is, I maybe interested! Thanks in advance! Ella Mon Amour is the dam Nicolette is the sire

I'd prefer a mare if needing a home!

After losing my Nicky's Wee Luv Thoroughbred mare a few months ago, I've decided to start looking to rescue/get another mare. Any available or needing a great home please contact me. I can provide a safe place with references. I'm not looking to race, just like to show in hunter/jumper shows. Will need to be healthy, sound, and safe for any level rider and with kids. Please let me know what you've got! Thanks for looking!

She crossed the rainbow bridge!!! And will be very missed...I'm all for rescuing and caring for horses!

Thank you! I wish I would've known more about her health history Sometime in the future I'll rescue or home another...right now I've been grieving

I have unfortunate news....the sweet mare I recently rescued from a kill pen here in the USA had to be put down its been a hard couple days and a very hard decision to make. She colicked and we did everything we could to save her but the vet was more worried about her heart rate being 135 it may have been another underlying cause we overlooked. She was very sweet and affectionate. I worked hard to save her from slaughter. At least she didn't have a horrible fate at a slaughter house and she was able to live out the rest of her days in peace with love and care from good hearted people. Sh

Thanks for replying! That is helpful, I'm still interested if there are any pictures and videos of them?

Hello! I'm a new owner of a Thoroughbred mare. I just saved her from a kill pen before Christmas. I'm not familiar with registries and bloodlines. I am, however, curious about her dam- Ella Mon Amour and sire Nicolotte. Just wondering if anybody knows of any pictures and videos of them? The mare's registered name is Nicky's Wee Luv. Also, any videos of her too? I do know she was conceived in Ireland but born in the USA. Only had 2 starts then retired. Anyone and everyone's help is much appreciated! Thanks in advance!