SATURDAY COMP TeRapa this Saturday all are welcome to enter!!!!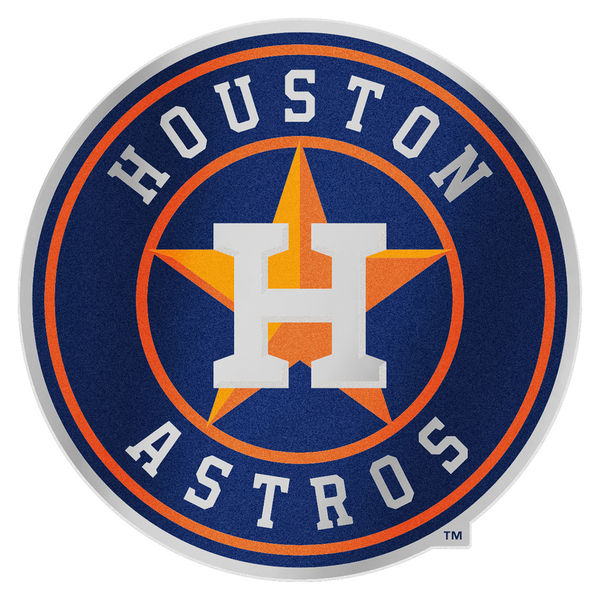 Content Count

1,045

Joined

Last visited

Days Won

3
Everything posted by The Crucible
Hesi's picks: R1. 5 Selfie/11 Mihaul R2. 4 Secret Allure/8 Peaceful R3. 2 William Wallace/9 Wize act R4. 2 Byzantine/6 Quiji Express R5. 4 Son of Maher/6 La Fille En Jeu BB R6. 1 Viridine/2 Nature Strip R7. 6 Ferrando/7 Sprightly Lass R8. 1 Aloisia/4 Think Bleue R9. 6 Quilista/15 Catchy R10. 1 Savapinski/9 Sebring Dream BB Good luck today Howie, one of the good guys, but still hope I beat you Good luck Rubiks, 2 more wins Thanks as always PJ

Cheers guys - I certainly had a lot of luck along the way. Looks like Hesi was right all along about the curse of the 1st draft pick - just struck in a slightly different way.

R1 2/3 R2 1/4 R3 3/4 bb R4 6/7 R5 9/11 R6 3/10 R7 3/4 bb R8 1/5 R9 2/8 R10 5/16 Thanks Peter. All the best Skelly.

R1 - 5 Princess LJ R2 - 1 Volpe Veloce R3 - 4 Star Performance R4 - 3 Lincoln Raider R5 - 4 Cote D'Or R6 - 13 Legramor R7 - 9 Paulownia R8 - 10 Showemup Thanks

so you took her at $243 and they paid out one third of that? if you took her at $81 then you would have been paid $27

Thanks Howie. You were right in your predictions about Geoff - both best bets won and one of those was a quinella. I was just lucky to nab a few winners in between (and lucky the rain came for Megablast). 13 from 13 doesn't count for much however if you don't make the play-offs.

Absolutely Howie! I look forward to Saturday mornings because of this comp (and not having to go to work of course). What did Molloy call this comp? Dry? Boring?

Race 1: 4/8 Race 2: 1/2 bb Race 3: 5/12 Race 4: 3/8 Race 5: 1/3 Race 6: 3/6 Race 7: 3/6 Race 8: 2/8 Race 9: 1/6 Race10: 7/14 bb Riccarton Race 3: 6/7 Race 4: 1/5 Race 5: 2/8 Race 8: 1/3 Race 9: 9/16 bb Good luck Geoff. Thanks Peter

A) Riccarton Race 5=#4 Johnny Jones Riccarton Race 6=#13 She's A Ripper E) Counties Race 7=#15 Sacred Rhythm All TOTE - cheers

Riccarton - Race 7 - Caricature Randwick - Race 5 - So Far Sokool Randwick - Race 6 - Outrageous Randwick - Race 7 - Trapeze Artist Randwick - Race 8 - Arbeitsam Cheers

you can lead a horse to water ......

Does "most amount of placings" include horses that run first, or just those that run 2nd or 3rd? I'm assuming it includes those that run first, in which case double dividends for 2nd & 3rd ("place is best") is only a secondary consideration (to split ties).

Perhaps it's a grant from gaming machine proceeds? Are they required to put some of it back in to the community?

What's your question Porky? The QEII market was with Winx out. Gailo Chop ran second but with Winx out is deemed the winner. $20 win dividend is great money when he would have paid closer to $6 in a market with Winx out. That's exactly why I suggested people pick the QEII as one of their races. Congrats Catalano - nice to see a PJ regular win this comp.

C) HAWKES BAY - Race #7 (4.15) #2 Salamanca E) SYD (QEII) - Race #7 (5.05) #3 Humidor F) SYD (CUP) - Race #8 (5.45) #1 Almandin Cheers

R1 - 1/10 R2 - 3/10 R3 - 2/7 bb R4 - 3/6 R5 - 3/5 R6 - 2/3 R7 - 3/9 R8 - 1/8 bb R9 - 3/5 R10 - 5/10 Thanks Peter

seems to be falling on deaf ears anyway Mrzim. I guess you still have to pick the runner-up and it's pretty even outside of the champ

Isn't that the role of the on-course racebook? I've always looked at that as the collectable - glossy paper, pictures, .... whereas the Best bets/Turf Digest was always the form guide - you scribbled on it, circled it - not really a collectors item.

a little tip for those who haven't picked yet - your expected return, and therefore your probability of winning this comp, is greater if you pick a horse in the Queen Elizabeth

Thanks Hesi - have certainly had my fair share of good luck. Still waiting for that curse to kick in - perhaps next week.

R1 - 3/5 R2 - 4/5 R3 - 2/3 bb R4 - 7/12 R5 - 1/12 R6 - 2/8 bb R7 - 2/5 R8 - 1/8 R9 - 1/3 R10 - 3/9 All the best to you Howie - very tough opponent to come up against in trying to extend the winning streak. 10 selections in common, 10 different. Only one race where we have the same two picks (funnily enough one of the biggest fields). NZ best bet race in common but I'm very keen on The Great Southern which you don't have, and different best bet in Oz - Alward is my big money bet for the day. Couldn't decide between Brave Smash and In Her Time - love the latter but the second up factor swayed me away from her - may regret that decision. In fact may regret a number of decisions - left out Jake The Muss (no run for four weeks), left out Show The World (no run for four weeks and jockey concerns), ...... Had a chuckle on the other forum when the owner was praising one of the "comps" for drawing 40 entries last week - that comp has a $500 prize. This comp gets 40 (sometimes 50) entrants week in week out and doesn't need prize money to make it great - love your work Peter J! What did the Pounder call it? Dry? Boring?